These days, no company is giving a chance to take advantage of superheroes films that have gone on. Especially the mobile companies are taking full advantage of this fever and are bringing them to their mobile super-heroic theme. Marvel studio's latest movie Avengers: There is tremendous craze in viewers, and the advantage is that OPPO has launched the F11 Pro Marvels Avenger Limited Edition Smartphone by typing the Marvel Studio with this film.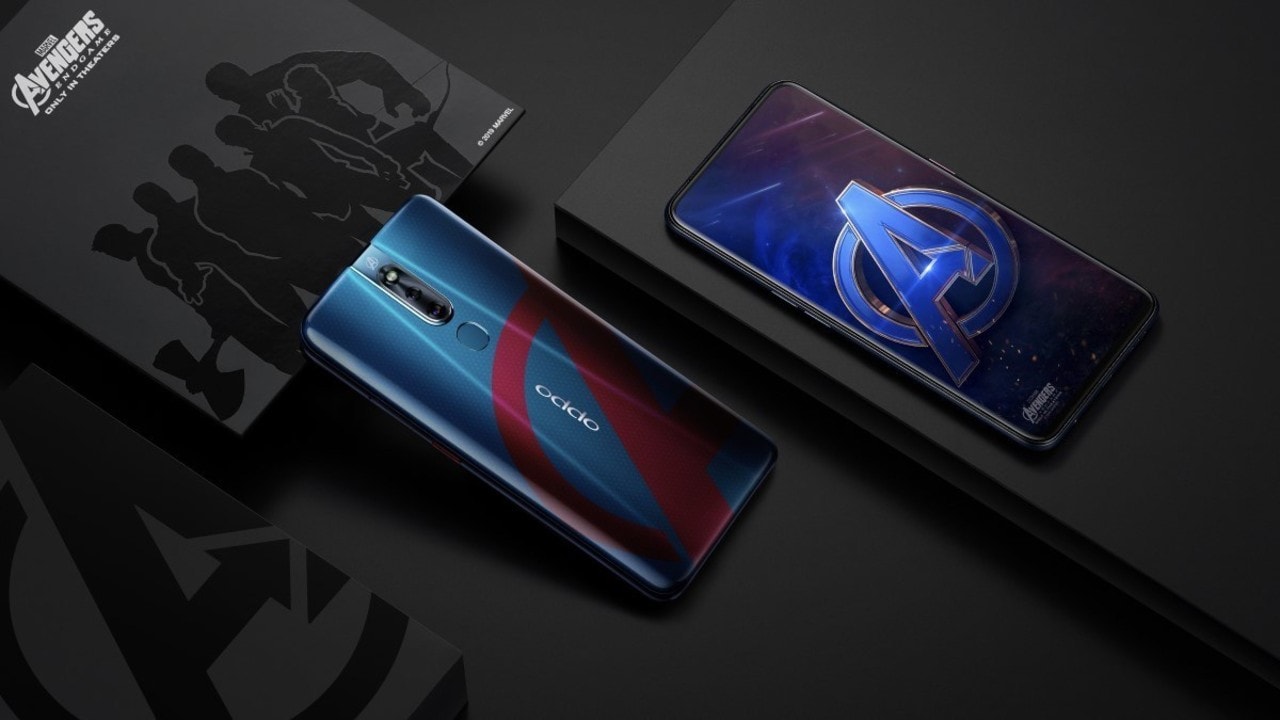 On purchasing this smartphone, Oppo is also offering a collection certificate, a thermo-printed avengers logo and a Captain America inspired back case which can also be used as a stand. This edition has given the same features which were given in the Oppo F11 Pro launched in March.
Smartphone's Avengers Endgame Edition is available in only one variant. The smartphone comes with 6GB of RAM and 128GB internal storage. The price of this edition is Rs 27,990. This smartphone will be available on Amazon from May 1. It can be booked from pre-order from today.
It has a 16MP pop-up selfie camera and a dual camera setup with 48MP primary and 5MP secondary setup in the rear side has been given. The camera will make anyone crazy. This phone has a 4,020mAh battery, with VOOC Fast Charging touch also available.