Indian Prime Minister Narendra Modi will visit America for the Climate Action Summit organized by United Nations Secretary-General António Guterres in September, and during this time he can take part in a huge rally of Indian expatriates in Houston. This information has been given by a source familiar with the initial planning of this event.
Immediately after returning to power, PM Modi had listed the stake in the Summit and the General Assembly's High Debate in the plans of his foreign visits shortly after coming to power, but the official announcement about the Houston meeting is yet to be announced. A source close to the Bharatiya Janata Party (BJP) said that the plan for the Houston Rally is in the initial phase, whose date is yet to be determined.
The source said that this is not going to be organized any party and it will be organized by groups representing different classes of migrants in Texas.
According to the 2010 census, Texas was the fourth most populous state of the people of Indian origin. According to The Pew Research Center estimates, there were 1,25,000 American citizens in Houston in 2015, where the Indian Consulate also is located. Apart from this, there were 1,45,000 people of Indian origin in Dallas-Fort Worth.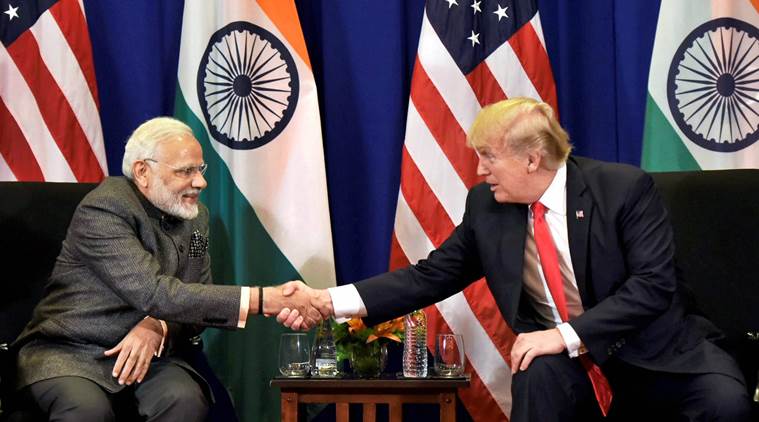 During his foreign visits PM Modi always seeks opportunities to join the Diaspora. During his last visits, he participated in three major community meetings in New York, San Jose and Washington.
The summit convened by Guterres will be held on September 23 and there will be a high level meeting of the assembly next day. In this way, Modi's visit to Houston will be either before the United Nations in New York or after speaking about him in a common debate.
Modi's role in the summit on the issue of climate can be as a star. Because Gitterres has been praised repeatedly for Modi's work on climate change and future plans. Last year, Guterres also honored him with the United Nations Champions of the Earth Award.
During the UN meetings, Modi will have an opportunity to meet many leaders. During this time, there may be other meetings between the US President Donald Trump and Modi meeting, because it is not certain whether the Trump will participate in the Summit or not.
This will be Modi's sixth visit to America being the Prime Minister in a year.