Tesla has started delivering Model 3 electric cars that are now being built at its Shanghai Factory. In jus tunder a year after starting work on the $2 billion plant (A record for global automakers in China), the company expects to ramp up deliveries as from next month. To mark the start of their project, Tesla employees received cars they had purchased with one of them taking this as the perfect opportunity to propose marriage to his girlfriend after getting the new set of wheels.
The new China-made Model 3 Sedans are priced at CNY 355,800, which is approximately $50,000.  For those who are interested in Imported Model 3 Vehicles, then you will have to part with CNY 439,000 for the longer-range version. On the other hand, the Standard Range Plus Model is available at under $40,000 in the United States. Tesla's Shanghai Plant is part of the company's plan to strengthen its presence in the world's biggest car market while at the same time minimizing the impact of the U.S-China trade war.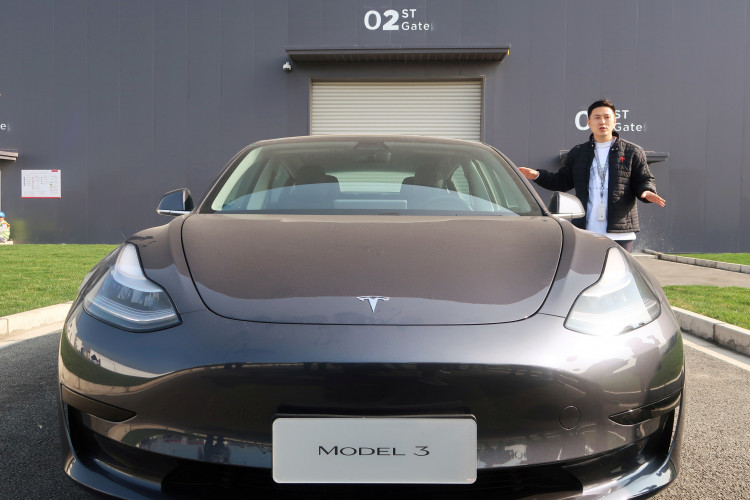 It is quite clear that Tesla has taken a different direction in the Chinese market, which happens to be the largest for electric vehicles sold last year. To achieve this successfully, the company is also building service centers and charging stations across China to give assurance to customers of their standardized after sales-service. Initially, the automaker imported all the cars it sold in China. However, things are going to change as they plan to start deliveries from the Shanghai Plant before the Lunar New Year starts on January 25.
"From now onwards China-made Model 3 vehicles will start running on China's large streets and small lanes," Tesla Vice President Tao Lin said during the delivery ceremony. With the company planning to double the number of service centers and fast charging stations in China as from next year, customers can make a purchase without having to go through a lot. The Model 3 electric cars from Tesla are definitely going to transform the transportation industry big time.