When having an Instagram account, you need to be very active if you are to enjoy a huge following. This will mean commenting on posts, and creating attractive and new content on a regular basis. In addition, you need to follow accounts that are similar to yours while at the same time following those who like your posts. Through this action, you are certainly going to increase the number of followers thus taking your Instagram account a notch higher.
However, increasing your Instagram followers can prove to be a daunting task especially when you have limited time. After all, there is no way you are going to put a lot of focus on building a huge following on Instagram while forgetting other important aspects of your business. Luckily, this is something you no longer have to worry about since innovations in the world of technology have made things easier. Nowadays, you can make use of Instagram bots and automation to build your business.

What is Instagram Bot?
Instagram bots will come in handy whenever you want to keep your account active while also focusing on other important aspects of your business. This is because they automate all the tasks that you need to do. From commenting on posts, to following other accounts, you can never regret your decision of choosing to use an Instagram bot.
All you need to do is program the bot to comment or like posts having a precise hashtag. In fact, they can comment on anything you want thus saving you the hassle of having to check your Instagram account from time to time especially when held up. When it comes to following other accounts, they tend to follow accounts that are important to your target audience. This in turn draws attention to your Instagram account.
Why Should You Rely on an Instagram Bot?
Let us face it; most businesses owners are now opting to automate their tasks. For instance, it is quite common to come across entrepreneurs who have automated their emails or even reminders. Of course, this makes sense since automating services saves on time while getting things done within the shortest time possible.
Automating your social media accounts will therefore not come as a surprise. But why is Instagram automation important? Well, choosing to use Instagram bots will save you a lot of time. For a moment, think about the amount of time you have to waste simply because you are looking for new account to follow or you want to like posts. Actually, the sheer thought of it may end up sending shivers down your spine. With bots, you will get done with everything within the shortest time possible since they tend to be efficient and speedy.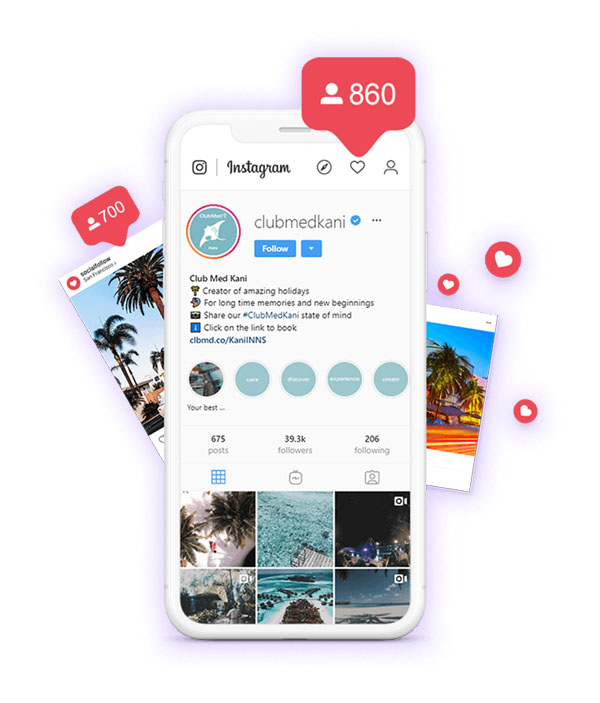 Apart from saving you time, Instagram bots make it easy for you to engage with your followers on a daily basis thus building your brand. If this is not enough, an Instagram follower bot can get you more followers. This is exactly what you need if you are to increase your reach while at the same time gaining new and loyal customers for the product you are promoting.
For those who need help with searching for instagramers to interact with, then bots are going to save you the stress. In fact, they can search for any instragramer you have been looking for while delivering search results almost instantly. Better, the follow bot can follow back any account that has followed you thus building your account and reputation.
As long as you program your Instagram bot in the right manner and boast of an incredible and unique account, you will definitely reap maximum benefits. This is because your content will not only be discoverable but also reach out to huge audiences even surpassing your expectations. However, you need to make sure you are making use of the best Instagram bots if you are to take your account a notch higher.
The Bottom Line
Instagram bots have more to offer than most entrepreneurs tend to think. However, you need to make sure you are relying on the best Instagram bots. Luckily, InstaCaptain is just what you need if you are to reach out to your target audience hassle-free. Thanks to InstaCaptain features, you can save time and interact with Instagram Influencers easily. What is even more fascinating is that fact that you do not have to break the bank simply because you want to automate your Instagram account using InstaCaptain.